NEWS
Misaki was chosen as the
Gotoh Cultural Award
Opera Division 2019!
20.9-28.9.2019
W.A.Mozart
La finta Giardiniera
as Sandorina on Tour in Austria
with Sommer Akademie
der Wienerphilharmoniker

24.11.2019
Brahms "Liebeslieder-Walzer"
at Vienna Musikverein
 
Japan Baseball All Star Game 2019
National Hymnee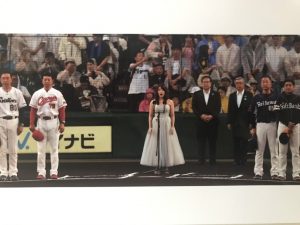 Misaki was chosen as the First Prize
Winner of the 87th
Japan Music Competition 2018!

Misaki won the 3rd Prize of
Nico Dostal singing Competition
2018 (Vienna)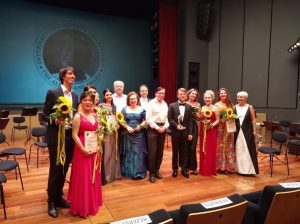 Misaki won the 3rd Prize of
Alida Vane Award Singing Comoetition
2018 (Latvia)
Misaki Morino transported us to the
"Land of Smiles"
–Bezirksblatt Amstetten- 
her "Im Salon zur blau'n Pagode"
from "Land des Lächelns"
seemed tailor-made for her

-Badener Zeitung-
22,24,25,31.March
1,2.April
Teatro Barocco
Haydn " L'isola Disabitata" as Silvia
(World Premiere)
Steirischer Hebst
– Festival of new art
Matthew Shlomowitz
"Electric Dreams"
 (Graz)
Richard Strauss Festival
Masterclass for Song
with Ks. Edita Gruberova
Nr.19 "Hero und Leander"
CD is now on Sale!
Gramola Vienna
since 1.9.2015 Official recipient of
a scholarship from
the Agency for Cultural Affairs
in Japan!